Get Ready.
I have compiled 50 great gifts and have been adding to this list for a few weeks to make sure it's extra full of finds. I didn't divide them into mens, womens, kids because alot of them are gender neutral- and I don't want to offend the female readers who would like a toolkit for Christmas. Cruise through this list and I guarantee you'll find the perfect gift for someone!
*Click on title of each gift to link to website

Art Set, (which includes practically everything a creative junky needs), Garnet Hill, $25

Horned Bottle Opener, stylish/functional (no marital arguments here!), Anthropologie, $28 

Linnea Poster Calendar, *my sweet aunt gives me these every year! And I am not really a 'calendar person' but I'm not kidding- these prints brighten my month. Frame it and prop it up in the kitchen for some extra color. Linnea Designs, $28. And if you want to be extra nice you can add an 11x14 frame to your gift. Click here for a good one.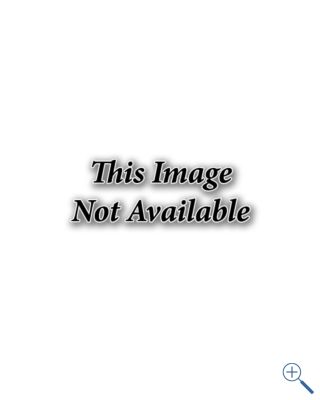 Mens AND Women's cashmere socks, Garnet Hill, $24 
 
Prints from Lollie, my friend and wonderful artist, check out her etsy shop for more, $35

Gift of Chicks, $20.00, Heifer International- Great charity! "Heifer helps many hungry families with a starter flock of 10 to 50 chicks. A good hen can lay up to 200 eggs a year - plenty to eat, share or sell. With Heifer recipients' commitment to pass on the offspring and training, the exponential impact of adding chickens to communities in poverty is truly a model that helps end hunger and poverty. "- click on title for more info
Handpainted measuring cups, set of four, Anthropologie, $32
 
 

Glove compartment tool kit- I even need one of these!, Restoration Hardware, $22 

Photo Puzzle- make a puzzle with personal pictures!, Kodak Gallery, $24.99

Leather coasters, monogrammed, Pottery Barn, $29

Colored Glass tumblers, Set of 6, Wisteria, $34
 
Neck warmer , Wuvit, Mom's will wuv it., $19

 Satin Jewelry Traveler, so handy and stylish!, comes in other colors, Jcrew, $39.50 

Tabletop Air Hockey!! You know you want one. JcPenney,(seen in Real Simple), $29

My Favorite Cookbook. Ok, I know that's a big claim so I'll just say it is in my top 3. Amazon, $23 

 
 West Elm Boxes, personalized, natural bone, or lacquered, great gift for anyone!, from $12-$49

Super stylish dog bed, (don't forget your pets!), Molly Mutt, $38 

 
 Penguin Hardcover classics-  Remember how I recommended taking off ugly book jackets to make your bookcases look better? Well, now you don't have to! These are beautiful editions to some of the classics like Jane Eyre, Pride and Prejudice, etc., Amazon, around $13 each. 
Make Your Own Monster Kit! Fun for kids (and adults!??), Reform School Rules, (seen in Real Simple), $24

City Neighborhood Posters, super cool, for those that love their city. Ork Posters, $22 

 Customized Sigg Water Bottles- eco-friendly, "cool people" use them :), make it personal, $28
Marshmallow shooter,you heard me!, Neiman Marcus, $25
Travel Journals, Hable Construction, $35

The Good Card.  A gift certificate to the philanthropy world. You set the price, recipients pick the charity.  
LL Bean Classic Totes! Can't go wrong...L.L.Bean, starting at $17
Or these from Ballard Designs...

Personalized and only $25!

 Men's sueded jersey, Jcrew, $49

Women's Fleece pullover, Jcrew, $45 

Roberta Roller Rabbit Napkins, $8 each 
Duvet Footies, Restoration Hardware, 

  A subscription to House Beautiful or Elle Decor , $10... Come on! Keep them alive!

 
 Or my other 2 faves: Flower mag and  Everyday Food, $15 

Melting Bud Vase, Anthropologie, $14 
 
Catch Phrase! One of my all-time favorite games. $27 

 Baby on the way? Get them a personalized onesie made with care by Brooke from Blueprint Bliss!, $12

Monogrammed mugs, Anthropologie, $6 each
 
 Scarves from Wisteria, $29

St. Jude garment bag- all proceeds go to St. Jude's Children's Research Hospital, $29
The best winter candle ever. Thyme's Frasier Fir, $26
 
Personalized Notepads... Like lists? Me too. Like pictures to remind you that your 'to do' list is not as important as your family or friends?? Me too.     These are from Picpads- all you have to do is send them a picture, they do the rest. $32 for 2 list pads
 
UP on DVD, anyone at any age would like this movie, $16.99 
 
Nate Berkus Greek Key Tray, stylish addition to any home!, $49 

Dinner Conversation Napkins- for adults, kids, and teens. Great way to get the table talking! Wisteria, $23 

Tocca candles set- includes 4 different fragrances (so you're guaranteed to get atleast ONE they like!), Sephora, $42 
 
Weathered Wood Jewelry Cabinet, Urban Outfitters, $36
 
AM I AT 50 YET???
Ahhh yes, 
And a partridge in a pear tree.  Kate Spade Card set, Sax, $35
Happy Shopping! Feel free to fwd this list to your friends and family as a subtle hint.
And for more great ideas check out Style Blueprint's lists. Click here, here, and here.

XOSanta's Helper